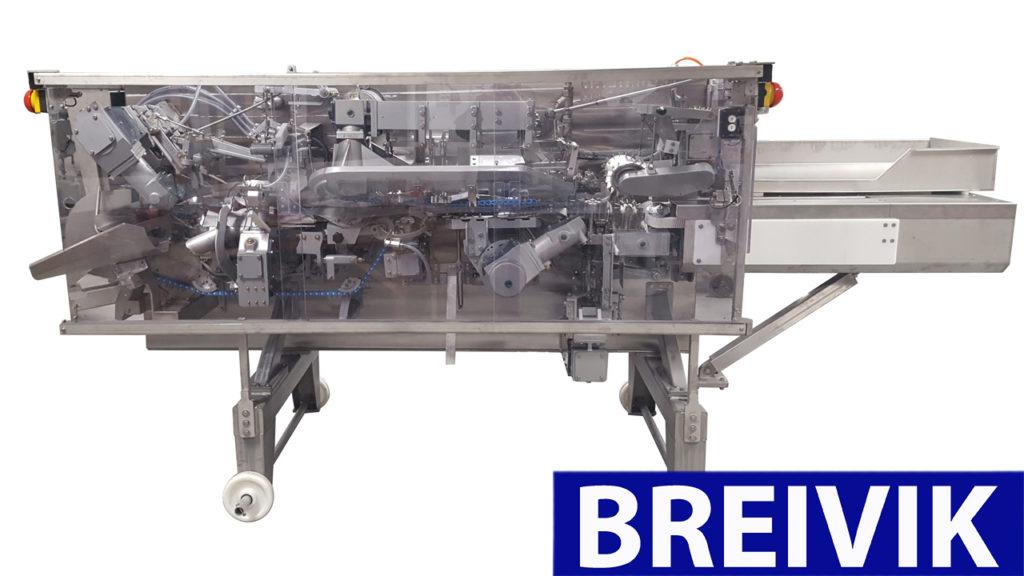 White fish filleting machine Breivik 290
The Breivik 290 contains a modern control system, which allows very high precision and control over the cutting tools.
This has given a significant increased yield output compared to a standard 190 machine.
The main reasons for the increase in yield compared to other filleting machines are:
1. The cutting tools is servo-controlled and extremely precise, not depending on gravity and spring pressure to return for next operation.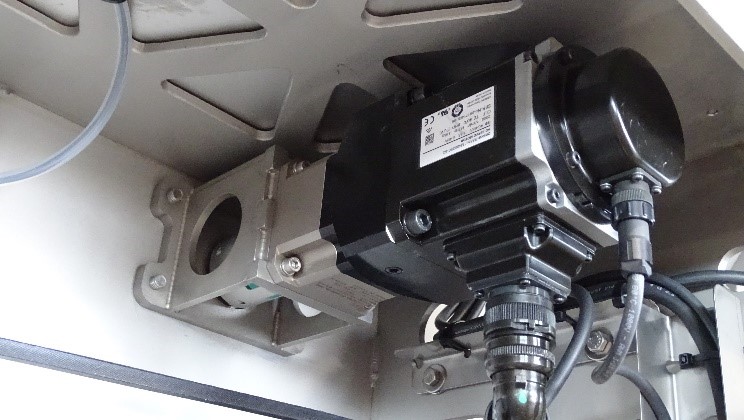 2. The touch screen ensures the user easy access to settings for each fish species, which is immediately activated as the fish is passing through the machine.
Older filleting machines must be mechanically adjusted with hand tools, and this usually leads to intermediate settings, that gives less than adequate yield for the different fish species.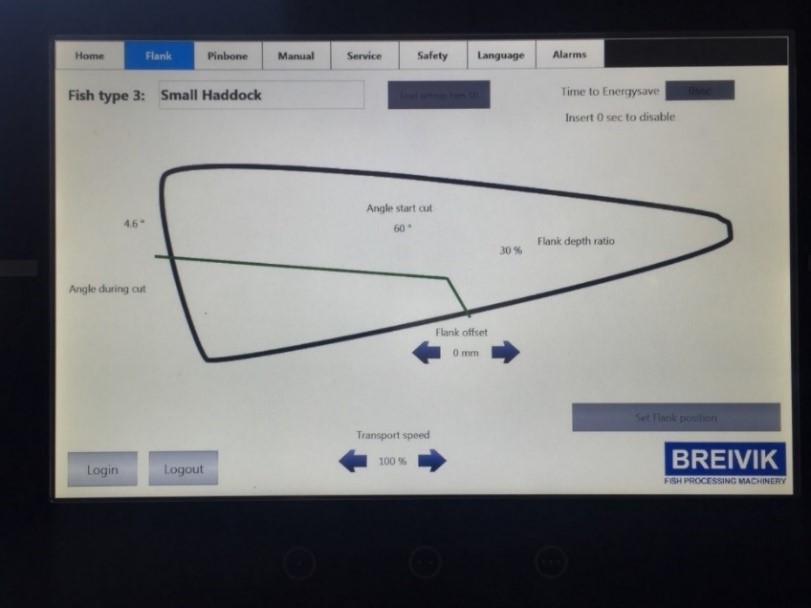 3. The knife and transport speed is separately adjustable, which gives the user the advantage of for example slowing down transport speed while processing big fish, while maintaining high knife speed for optimized cuts.
4. The measurement of fish height and abdominal cavity length is optimized by higher resolution, and computerized error correction, which is non existent in older machines.
5. The use of frequency inverters and servo drives makes the filleting machine less sesitive to voltage fluctuations, which is a big problem for older machines.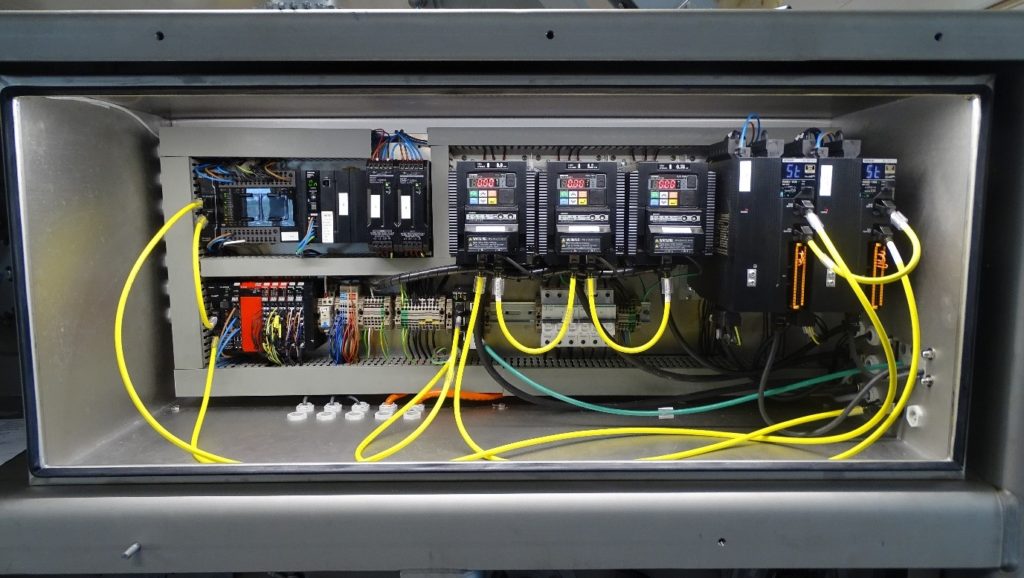 6. Less mechanical parts gives less downtime and easier adjustment of the machine. More economical, less parts on the shelf.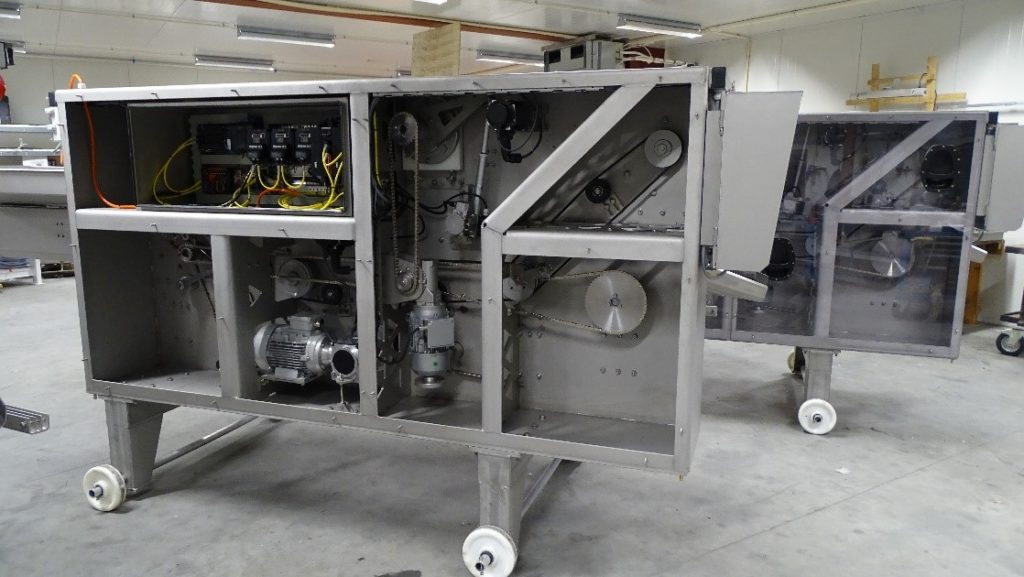 7. Internet help – we are able to connect to the machine via internet, for software upgrades, and remote help if something goes wrong.
8. Each fish is logged in the control cabinet for possible future functions like statistics, effectivity control and so on.
9. Production statistics available for each shift on touch screen.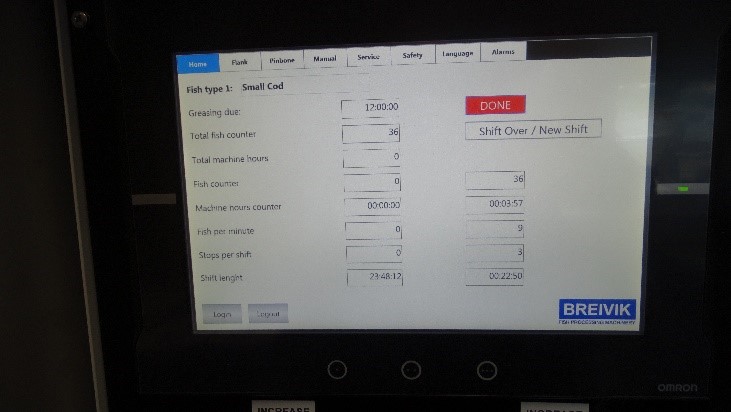 10. Stainless steel machine body, virtually indestructible.
11. Low machine profile gives better visibility in factory.
12. Automatic water shutoff, uses less water.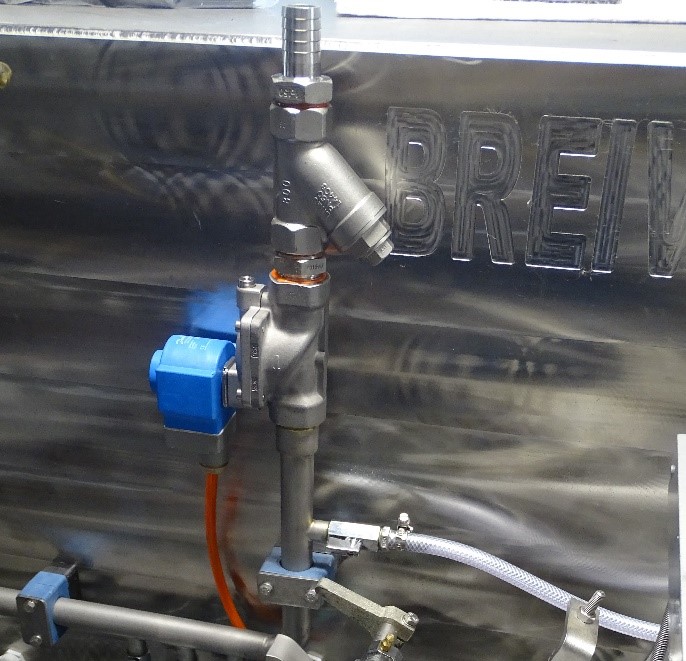 13. Integrated adjustment tools for more precise and quick setting of knife gears.


14. Electronics are specified for possibility of future upgrades.
15. Easy to understand how to set machine, because of graphics on touch screen.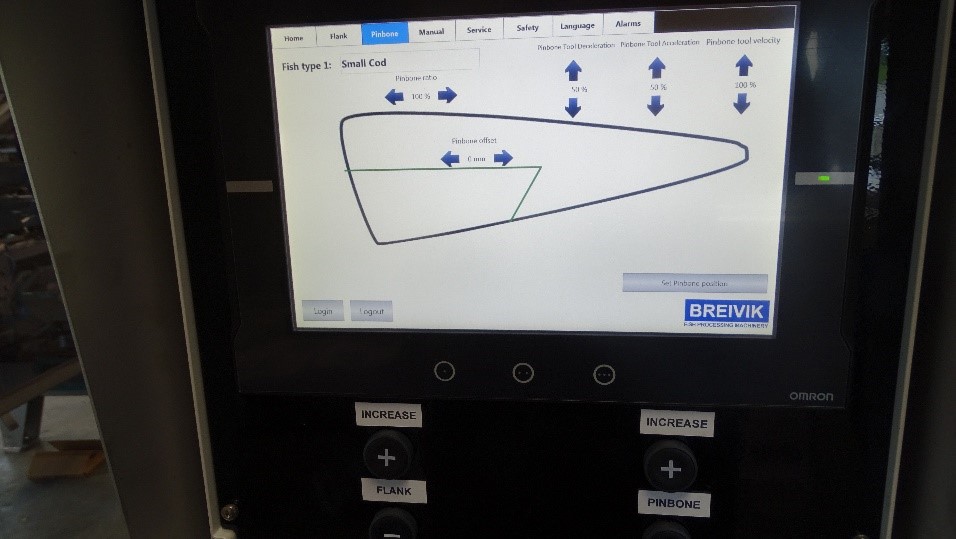 16. We offer crew training in our location with specialized personnel for mechanical, electronic, and Yield optimization of the production line. Lodging at training centre.
The Breivik 290 fillets white fish with a higher yield than any other compact solutions.
This stainless steel machine is equipped with computer controlled servo motors for both adjusting cuts and speed of the knives or the conveyor transport.
It cuts the usual standard fillets or boneless fillets utilizing a V-cut on the pinbone section of the fillet.
The fish bone pieces leave the machine separately from the fillets.
Gutted and headed fish are processed and are taken from a supply trough.
The two fillets leave the machine via outlet turning chutes.
Operation: One person to feed the machine.
Output: up to 80 fishes/min., depending on the size of fish.
Application: Filleting cod, saithe, haddock, hake and white fish of similar bone structure
Size range: 33 to 70 cm total fish length including head and tail fins.
Power requirement: 4,5 kW
The machine is laid out for the above mentioned size range and throughput rate.
However, since the proportions and the quality of the fish ( season, fishing round, degree of freshness, etc.)
may have in influence on the indicated ranges, these can vary in prac­tise.
Live fish and those having rigor mortis cannot be processed.

Dimensions of the machine:
Length:3925 mm
Width:1215 mm
Height:1710 mm
Weight of machine: 1995 Kg
Contact our sales department for reference list of customers.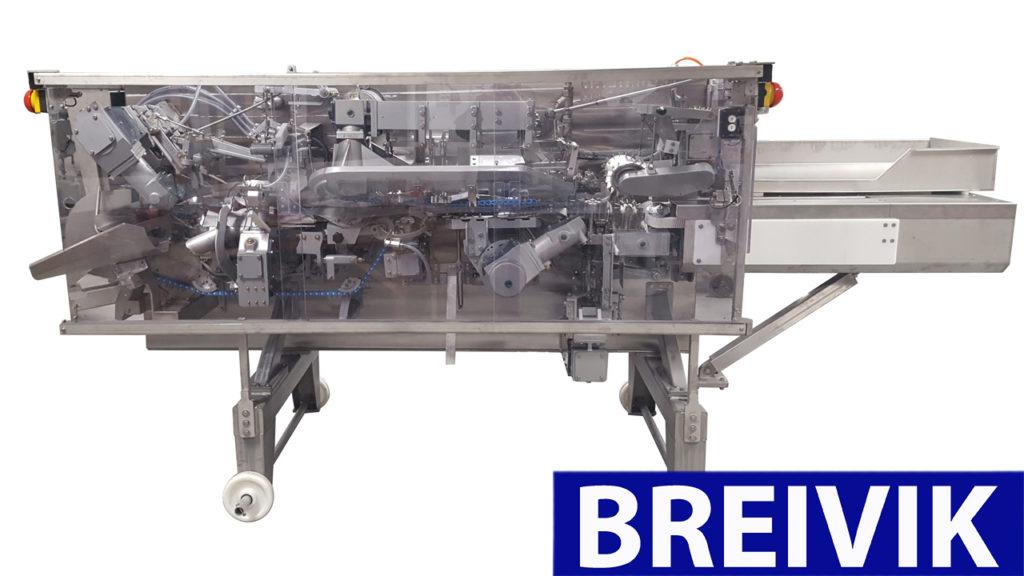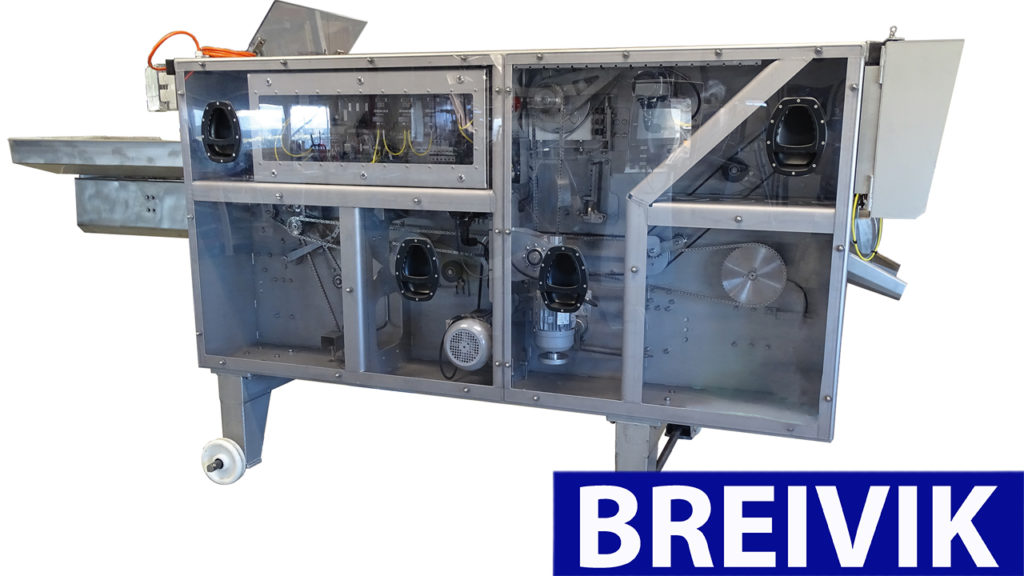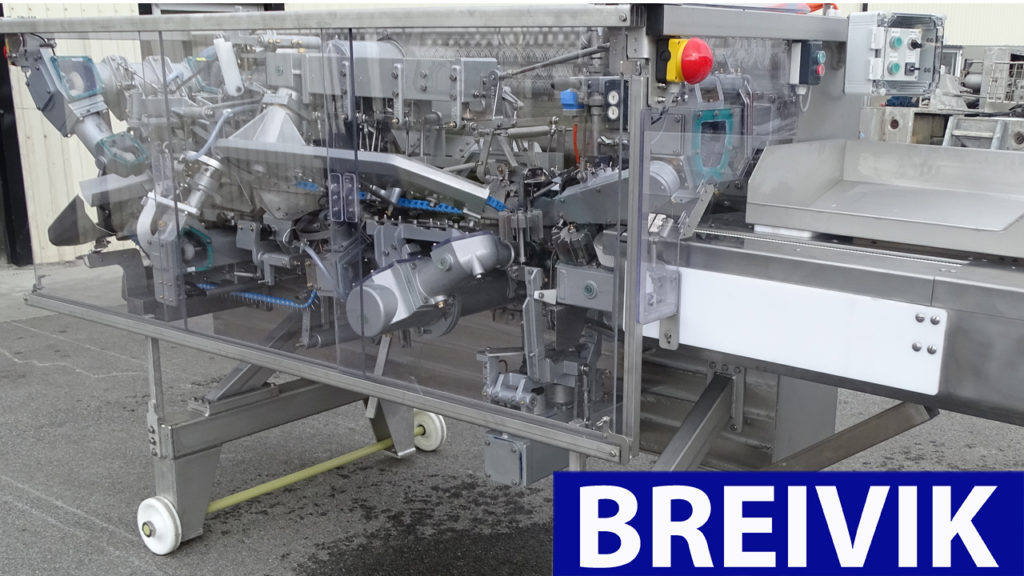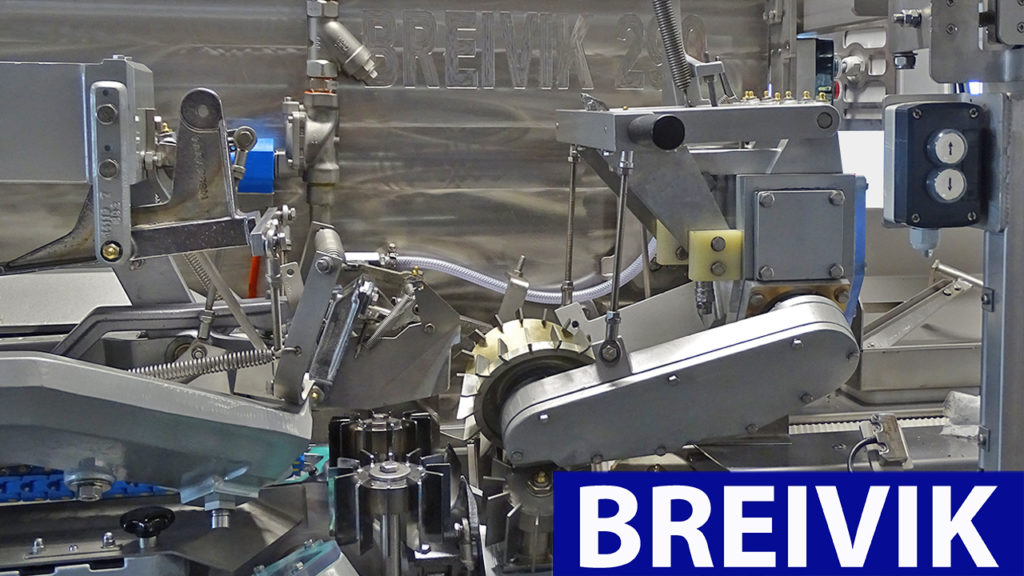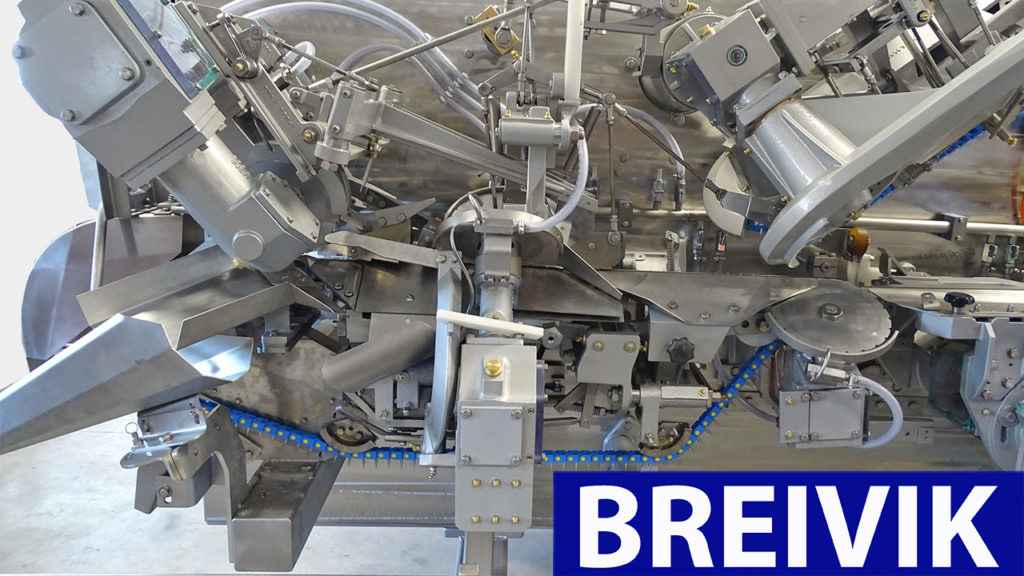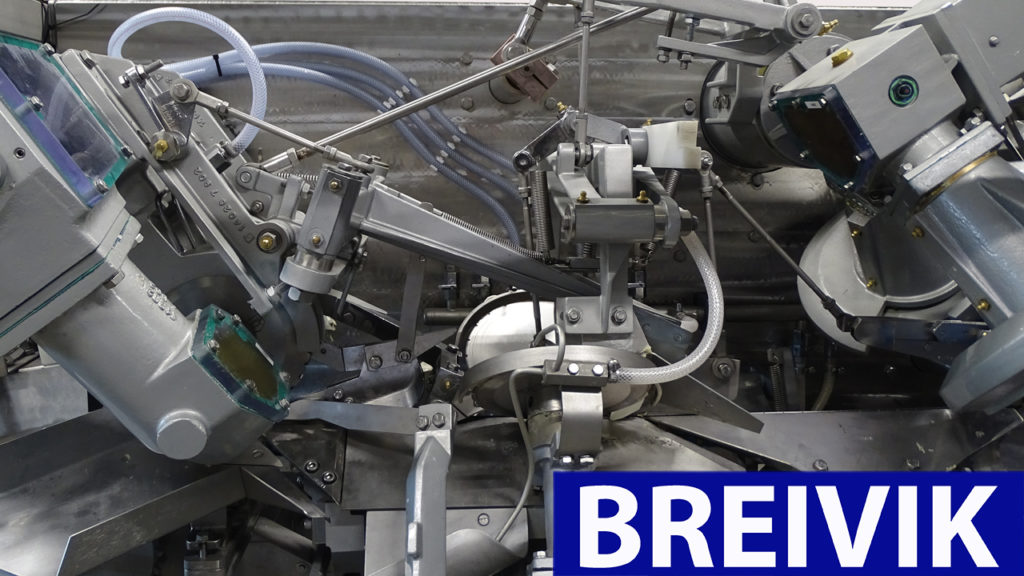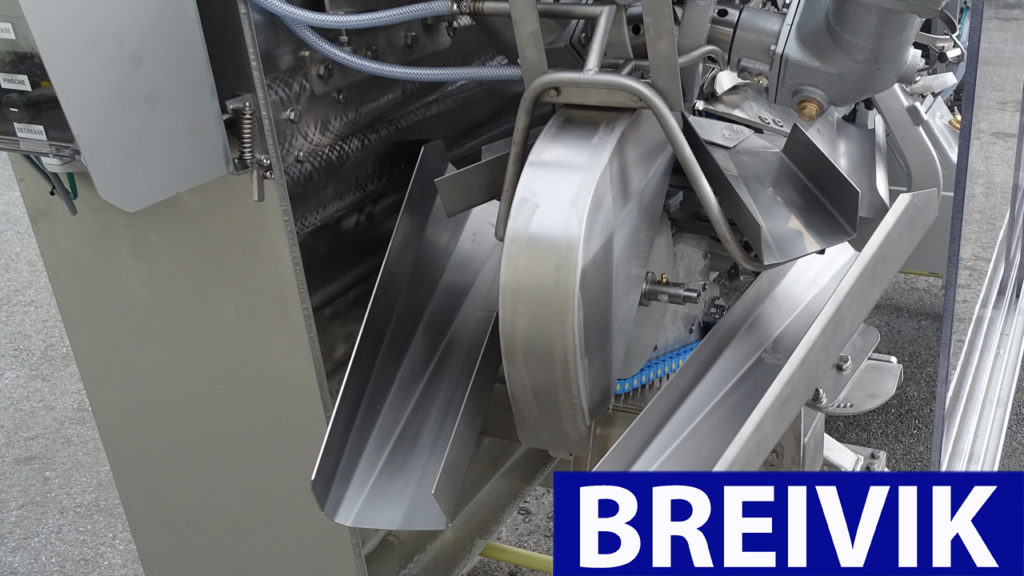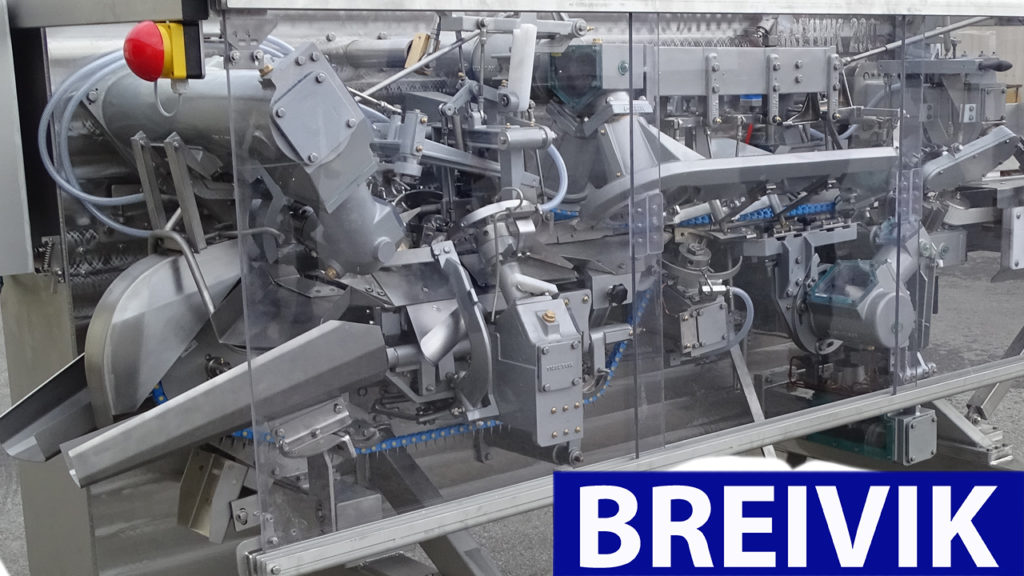 - Currently 52 Machines sold Worldwide -